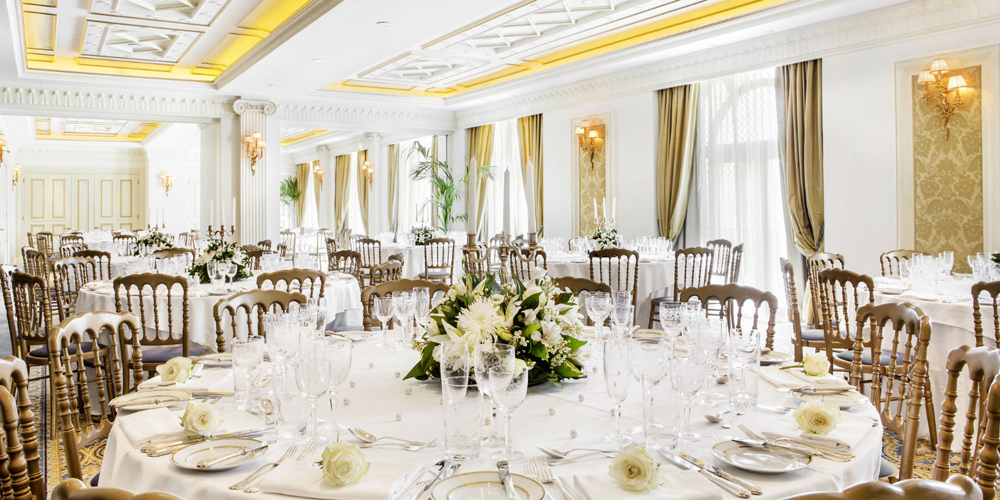 Dating back to 1930 and located in the centre of Athens, the 5-star King George, a Luxury Collection Hotel, represents the absolute essence of a fascinating boutique hotel.
Perfectly situated for captivating experiences, a truly inspiring and gracious venue, King George is located within walking distance from the wonders of Athens. The Acropolis, Agora, Plaka and Thission are nearby, so too are upmarket boutiques, world-renowned museums, and the city's vibrant business district.
With 102 rooms and suites, a Penthouse Suite with private outdoor pool overlooking the Acropolis, the awarded Tudor Hall Restaurant featuring authentic Greek cuisine and incomparable views of the city's landmarks, King George finds its best expression in the outstanding personalised service.
A fascinating hotel in the heart of the city, that exudes luxury in every decorative detail, elegant and timeless, opens its doors to play the important role of becoming the scene that will host the celebration of the most magical moments of your life.
An impressive example of architectural modernism of the 30s, the King George is the epitome of urban chic in the capital. A boutique hotel for those who appreciate subtlety in interior design, a reception and hospitality area counting many important events, with world-wide renown personalities and by people who know how to materialize your wedding reception dreams.
Stroll through its space and feel the noble atmosphere transfused by the marbles, the French antiques, the collectible furniture and the sophisticated lighting.