Summer weddings tend to be more relaxed. Everyone's mood is lighter and the weather practically invites you to stay outside and do away with formalities. In reality, a wedding in summer feels a little bit like a small break for vacation. And when the bride and groom decide to organise it on an island… then it is definitely a vacation! Island weddings are extremely popular among couples and guests alike. Nevertheless, a couple has to carefully considers the pros and cons before making a final decision. Most of them are common to any destination wedding, but there are few that especially apply to island weddings.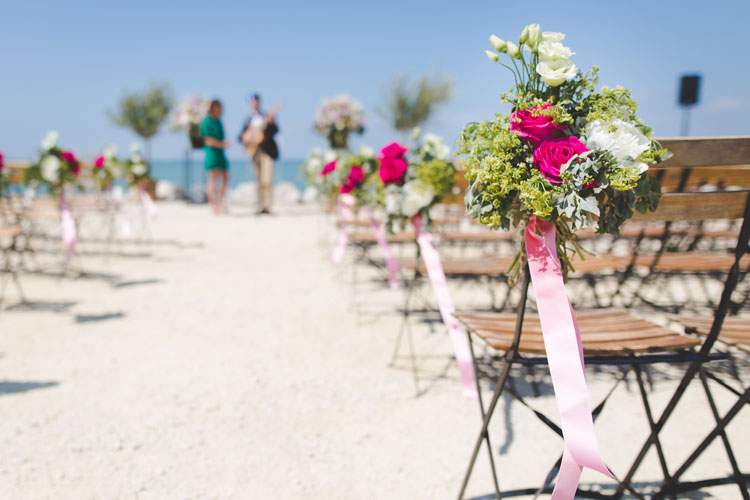 Island weddings have pros…
It's a holiday: Whoever travels to the island of your choice, they will need to spend at least two nights there and some of them may decide to extend their stay. So, in essence you are "pushing" them to take a nice break and spend a few days on the beach!
Keep decoration at a minimum: When the natural setting for your wedding is so picturesque, you don't need to spend money on creating one. Imagine a magical sunset on the beach and you realise, you barely need anything to make it more romantic or beautiful.
Be more comfortable: Summer island weddings beg for a simpler, more comfortable attire. Not only for the bride and groom, but also for the guests. Stiff tuxedos and gowns will not work under the sun and when you need to go barefoot. How liberating can that be?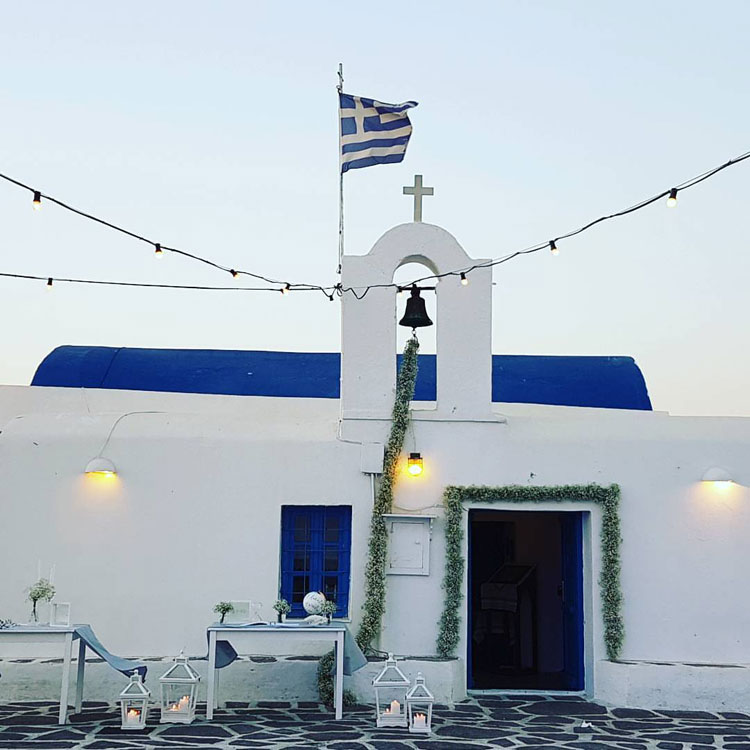 But they also have cons!
Timing: Unfortunately, the best weather conditions on an island coincides with the tourist season. That simply means that it will be more difficult and expensive to book accommodation and traveling for your family and guests. Consider the shoulder season (before or after high season) for better prices and greater flexibility. Just make sure that the vendors you will need are still available.
Unforeseen weather: It's true the sun is shining most days on the Greek islands, but sometimes it rains too! Or sometimes, high winds not only will they turn your beach wedding to chaos, they will also prevent  boats from bringing your guests on time for the wedding. So, it's a good idea to have an alternate indoor location, especially if you have your wedding during the shoulder season. Also, go for an island with an airport. Air travel is less affected by bad weather.
Are you ready to organise an island wedding? Greek islands are ready to welcome you and your guests.