The city of Ioannina and the Zagori region in the northwestern part of Greece are not well known wedding destinations. We are sure that will not be the case for long. If you are a couple looking for an alternative destination to celebrate your wedding, this beautiful location in Greece is ready to welcome you.
Ioannina is a romantic city with a lake and a picturesque small island that create a very special ambience. In the charming alleys of the old city, you will find wonderful small hotels that can host your guests. You will also locate tasteful venues that can host your celebrations. Since Ioannina is one of the largest cities in Greece, you will easily find everything you need to organise the perfect wedding.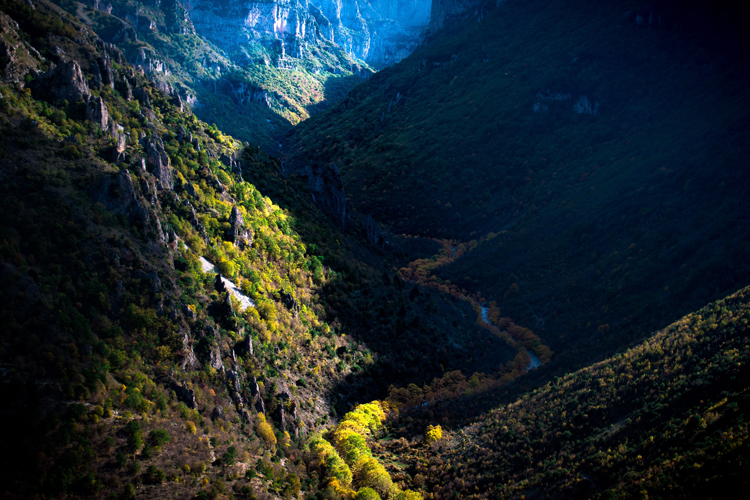 The Zagori region
If you are in a more romantic mood and you love nature, then you should look for the perfect location for your wedding outside Ioannina. The Zagori region is home to 46 villages that have a very unique character and history. They are famous for their architecture that involves stone and wood. Therefore, when you think of this special architecture and the lush nature of the region, you understand why this is special. An ideal setting for a wedding that will remain unforgettable to you and your guests.
Imagine a wedding in a church they have built of stone with a wooden roof covered by slate. You will marvel at the magnificent icons and the gold-plated icon screens, true works of art. Dream of a wedding party in one of the traditional mansions, turned into small hotels, or even the central square of the village. Many villages, like Tsepelovo, Vitsa, Mikro and Megalo Papigo, have the infrastructure that you will need to organise a very special wedding in a fascinating environment.
Until a few years ago planning a fairytale wedding in this region faced many challenges because access was quite difficult. However, now the new highways that reach Ioannina make access very easy from anywhere in Greece. The airport at Ioannina will facilitate access for guests that come from far away or from abroad.
So, if you really want to be original, dare to imagine a wedding with a rustic feeling in this beautiful region of northwestern Greece.