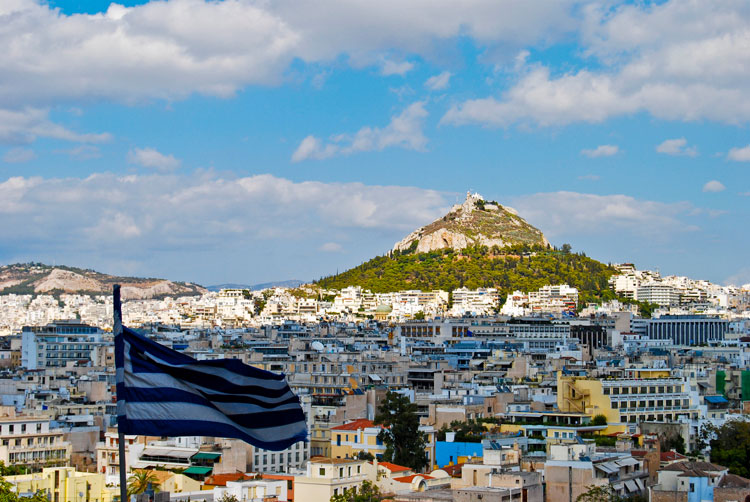 When one thinks of a destination wedding in Greece, images of whitewashed chapels on islands immediately pop up in mind. Most people dreaming of a wedding in Greece would go for the island option and for a good reason. Τhey are absolutely gorgeous. However, this option may make planning a bit more complex. It entails longer transport, connections, change of transport means, bookings in two places, etc. Not all islands have an airport. Not all ferries schedules are accommodating. These complications may discourage couples from choosing Greece for their destination wedding. Well, they should not be. Τhey can still have their wedding in Greece and avoid all complications by organising an Athens wedding!
The capital of Greece and a modern metropolis. Nevertheless, its charms include some of the most interesting archaeological sites in the world and a beautiful Athens Riviera. What about tying the knot in an old traditional chapel with a splendid view of the Acropolis or in an exquisite venue at the seafront during a full moon night?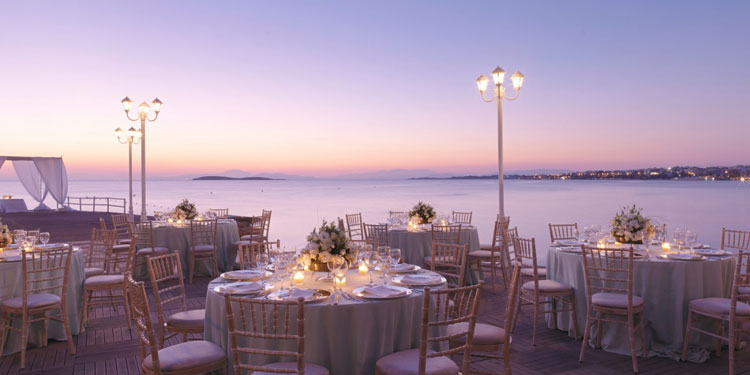 Practically speaking, an Athens wedding is the best choice you can make. You can select a perfect venue for your party or reception. Α cosmopolitan hotel in the city or at the Athenian Riviera. An exclusive estate in the Athens suburbs. An elegant restaurant with a whooping view to the Acropolis. Or a yacht cruising the Saronic Gulf. You will have at your disposal the best professionals to cater your every need.
Your Athens wedding can be of any kind – Eastern Orthodox, Catholic, Civil, Jewish, Hindu, Symbolic, Renewal of vows. The capital city of Greece hosts a variety of churches and places of worship that will surely accommodate your wishes in great style. Formalities are not too complicated. Your wedding planner will undoubtedly walk you through the process. The only thing we will reveal is that a wedding notice must be published in a local newspaper a week before the wedding. Isn't it a great memento to have? A clipping of a Greek newspaper with your names?
Finally, the city probably has the hugest advantage of all for people coming from all over the world. Its airport is connected to almost all international airports. In this way, you and your guests have a greater flexibility in traveling in and out. Moreover, it is connected to most islands and places in the mainland. So, should you or your wedding guests wish to extend your stay for a shorter or longer holiday, you can easily pull it through. Although, trust us, you will first want to explore this magnificent city!
Are you dreaming for a wedding in Greece, but you find it complicated? Consider an Athens wedding and your dream may easily come true!